The St. Agatha Parish Community welcomes you!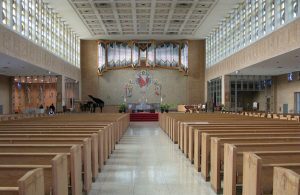 If you are interested in registering to become a  St. Agatha parishioner please fill out the form below.
Rectory Office Hours:
Monday through Thursday   9:00 a.m. until 4:00 p.m.
Closed Friday, Saturday, Sunday
Office Phone Number: (614) 488-6149
Office Email: stagatha@st-agatha.org
Online Giving: If you are a new or currently registered member of St. Agatha and would like to have your parish offertory processed electronically, please click the link, fill out the card and email it to stagatha@st-agatha.org
or mail it back to the Parish at 1860 Northam Rd., Columbus, Ohio 43221
To receive envelopes or to add/change your automatic withdrawal, please call the church office at (614) 488-6149.
To be able to assign contributions that you make to your family profile they need to be identifiable by placing cash or a check in a church envelop, blank envelop with your name and address, giving a check with your current name and address or giving through EFT. While we are extremely grateful for loose cash in the basket we have no way of assigning it to a person.
What is the definition of "Participating Membership in a Parish," and why does it matter?  According to the Diocese of Columbus Policy Number 3130.0:
In order … to be acknowledged by the parish as a 'participating member,' it is necessary that a family or the individual adult meets all the following:
Is registered in the parish,

Is recognized by the pastor as … participating in the sacramental life of the parish,

Contribute time and talent to the ministries of the parish, and

Regularly contribute an appropriate portion of their annual income to the financial support of the parish.
Satisfying these criteria matters because they qualify or disqualify a family or an individual adult from enjoying a number of privileges the parish offers.  For example, those who fail to contribute to the financial support of the parish may find that (1) they are not eligible for a tuition reduction in our grade school or for a parish subsidy to attend any other Catholic school; (2) they or their children are not eligible to wed at the parish church; (3) they are not eligible for approval as a baptismal or confirmation sponsor; and/or (4) their child's or children's eligibility for one or more Sacraments of Initiation are compromised or complicated.
1860 Northam Road
Upper Arlington, OH 43221
Phone: (614) 488-6149
Fax: (614) 488-6596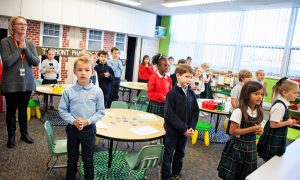 If you have questions about our School are interested in registering for St. Agatha School, please contact the school office, or fill out the form below.
Please note: This is for our School, not our PSR (Parish School of Religion) Program for PSR inquiries, please contact the Parish Office 614-488-6149
1880 Northam Road
Columbus, OH 43221
Phone: (614) 488-9000